Original Article by Dave Urbanski of Theblaze.com
A video of a woman desecrating the American flag is getting a lot of attention online. Her actions appear to be a part of a disturbing online movement.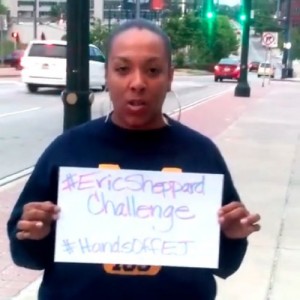 My name is Erica Walker, and I'm about to do the Eric Sheppard Challenge," she said in the clip, holding up a handwritten sign. "Hands off EJ. F*** yo flag.

While she was Dressed in a University of Michigan sweatshirt, Walker proceeded to stomp on an American flag while screaming obscenities.
Towards the end of the video, you can hear an unidentified man say  "America is upside down."
See the original video below: