Shaun A. Pitta started a serious incident that resulted in several police departments getting involved. Fresh out of a term at the local prison, Pitta decided to randomly send a female army captain a picture of his penis, he even hid it behind a fake picture so the veteran wouldn't see it until she clicked on it. He didn't care that this was the same device the veteran's 3 and 5-year-old children used, he sent the picture anyways.
The veteran was disgusted, she retaliated by posting about the incident publicly. This enraged Pitta, he responded by launching an all out attack on the veteran. Pitta:
Filed bogus police reports against people standing up for the veteran
Terrorized the elderly parents of some the veteran's followers
Intentionally posted slanderous content to turn people against the veteran
Got his "friends" after the veteran, which resulted in death threats
Screenshots of Pitta sending pictures of his manhood to the female veteran can be found below. The screenshot on the left shows the deception of the picture, it appears to be a watch for sale until you click no it, then it turns into a penis as shown on the right.
When people became upset at Pitta's actions, he began terrorizing their families. Pitta called the house of two elderly people and called in excess of 10 times very late at night, when the couple refused to answer he left a threatening message on their answering machine for their son.
A full audio clip of the threatening voicemail is in the process of being uploaded to this article
Shaun Pitta threatens to, and then later admits to filing bogus police reports in an attempt to intimidate people into silence. Pitta claims people are threatening his sister, though no such threat ever occurred. In the below screenshot we can see Pitta making threats to file bogus police reports, in the next section we will post a screenshot of him admitting it.
Shaun Pitta admits to the crime and then stretches the truth. Pitta claims he forwarded a message to a chain of friends, however, if you look at the first screenshot on this page you can clearly see Pitta address the veteran by her online name, Prissy. This rules out any possibility that this message was a part of a message chain.
Pitta also admits in the same screenshot that he did indeed file a bogus police report against one of Prissy's followers:
Criminal Firearms Offense
Shaun Pitta mentioned just getting out of jail. We were able to verify he has a gross misdemeanor firearms offense in 2016, and then an arrest and incarceration in 2017 for violating the probation.
Shaun Pitta's Contact Information
While we will not post street addresses to prevent retaliation crimes, we will post enough information to assist you in the event that you are a victim of harassment by Shaun A. Pitta.
This information is not provided to assist you in harassing the listee, it is provided to assist law enforcement in the event you are harassed by this person.
Shaun Allen Pitta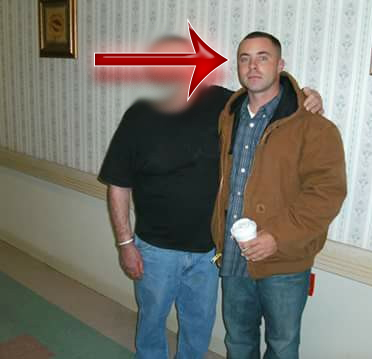 Age: 41
Born: July 1976
Has Lived in:
W. Russell Rd, Las Vegas, NV 89113
Edgewood Way, Oxnard, CA 93030
Phone #'s
702-957-7499