H/T to Deb Harper: A disturbing video has surfaced on October 15th of a mother smoking marijuana with an infant baby on her lap. What makes the situation worse is that she's smoking in a car parked on the side of the street with the windows rolled up. The baby does not appear to be enjoying it.
Throughout the video the man filming continually questions the mothers decision to smoke marijuana while holding an infant. Questions are raised as to whether or not the baby can sufficiently breath due to the windows being rolled up. It seems that every time the mother is questioned about this she comes up with another excuse. The passenger in the rear of the car also makes excuses while the driver laughs.
The conversation becomes heated towards the end. It would then appear that the mother burnt the baby with the "blunt" by being careless. The person filming can be heard saying "You just burnt the baby".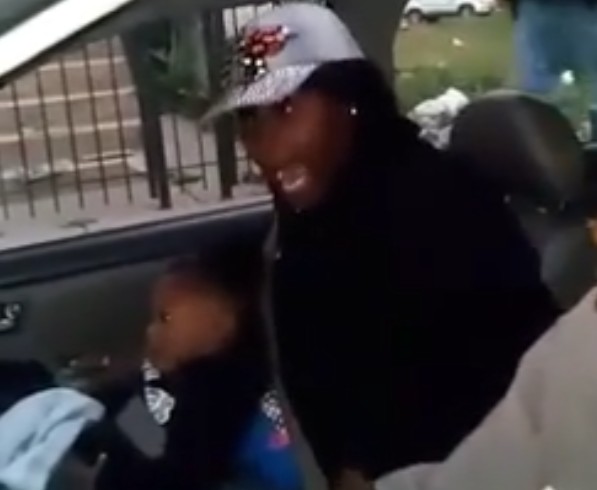 Not much else is known about this video. It orignated on facebook on this page.
We will update the story as more information becomes available.