American flag desecration has resurfaced in Charleston SC though the victims of the 9 deceased clearly said they did not want this in their town.   That means that anyone you see in the following pictures or videos, do not respect the 9 dead African American men and women who were murdered by Dylann Roof.   All they care about is spreading racial hatred which has always been the intent of the Eric Sheppard Challenge.
Alex K Colby appears to be the moron photographer
A moron by the name of Alex K Colby appears to be proud of photographing this picture as he uses it to advertise his dead end photography business on his website. He probably does this on the side in-between shifts at the local fast food restaurant in Brooklyn NY.  Alex claims he can be contacted at acolby102@gmail.com or his phone: (970) 217-9648 according to his terribly designed website.  You can also find him on Twitter.
Did the Police Intervene?
Sexypatriots.com claims that a Charleston SC police officer intervened with the protests, but so far law enforcement hasn't commented on the issue.  Another race baiting moron by the name of DeRay Mckesson (Vine Twitter), seems disturbed that the police will not let the person burn an additional flag. Mckesson also can't tell the difference between an Confederate flag, and an American flag, real surprise there. These idiots don't even know what flag they are burning.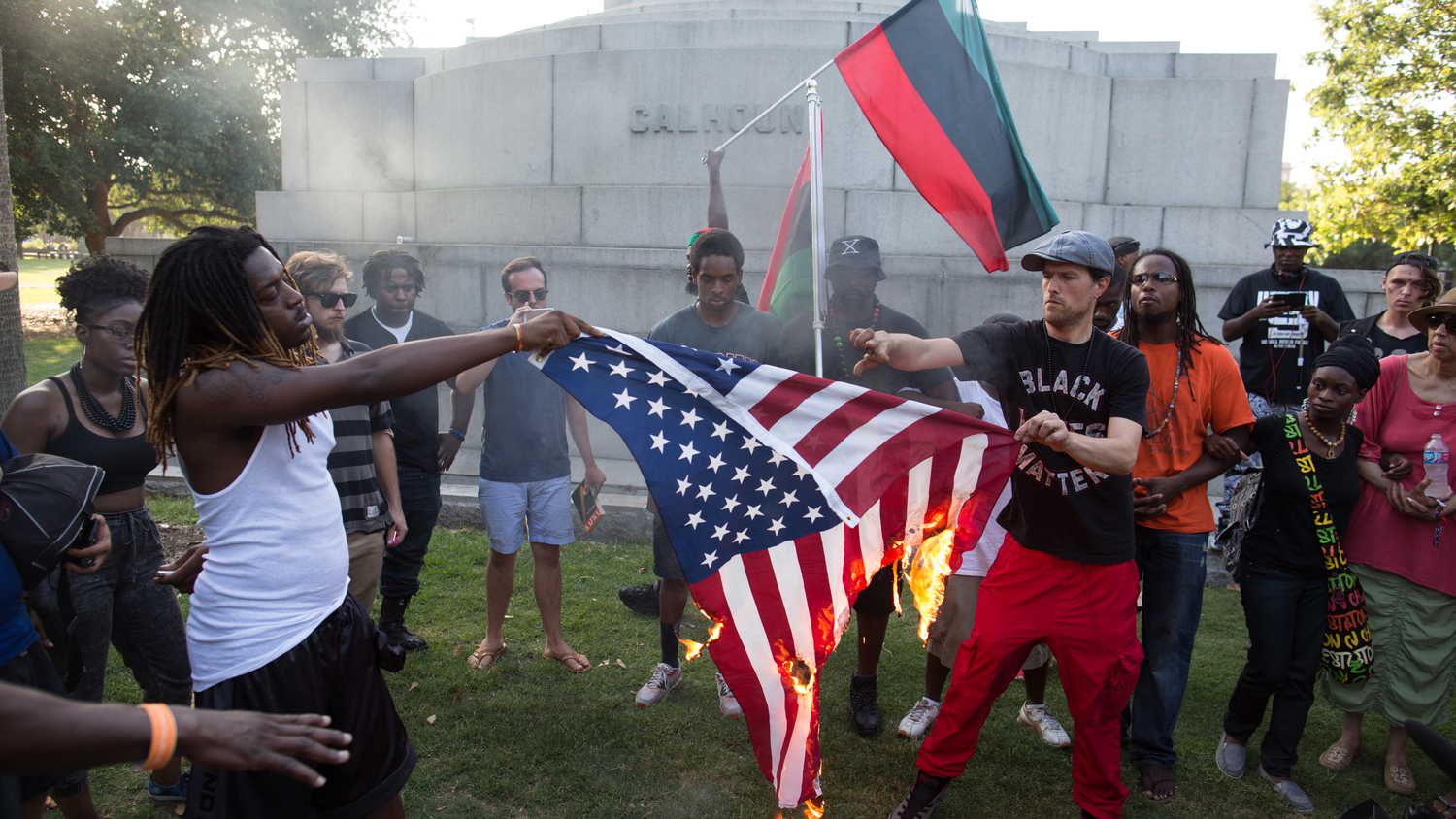 DeRay Mckesson, who obviously has no respect for the 9 that lost their lives in the Charleston shooting, proudly uploaded the video to the right on his vine account while commenting "And this flag burns. Charleston.". At this time we do not believe that he was one of the two people actually burning the flag.